For families vacationing in the Southern California area, Knott's Berry Farm in Buena Park California is a fun theme park for all ages. The 160-acre amusement park offers thrill rides, family adventures and historical experiences you won't find anywhere else. And add to that all the delicious boysenberry-inspired foods and seasonal events! These are the insider tips on how to cover Knott's Berry Farm in one day.
My family was provided one overnight hotel stay from Visit Buena Park and four-one day park tickets for Knott's Berry Farm to facilitate this post. 
Knott's Berry Farm in One Day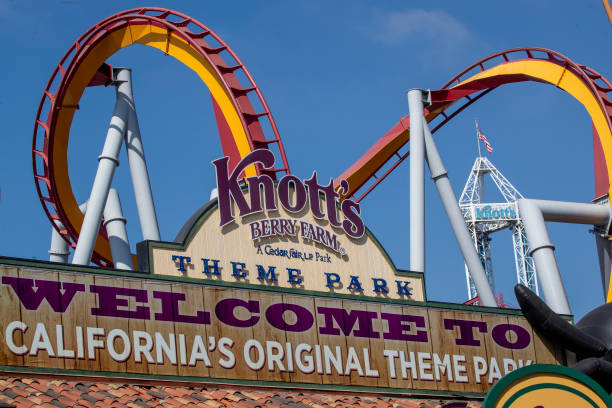 Located about a fifteen minute drive from Disneyland, Knott's Berry Farm is found in Buena Park. Naturally with the temperate weather and nearby beaches, there are plenty of things to do in Southern California with kids. However Knott's Berry Farm is a destination all on its own! Guests can be entertained from morning to night at this historic theme park.
You likely won't be able to experience every single thing in one day at Knott's. However, by planning ahead of time and following these tips, you'll be able to experience several rides or attractions in each area of the park. Follow these 10 tips on how to maximize one day at Knott's.
1. Stay Overnight Near Knott's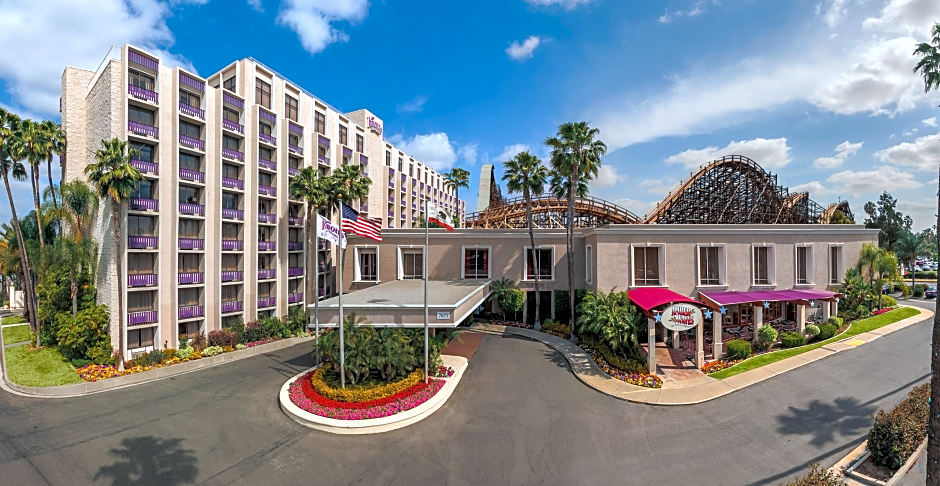 If you're going to be spending all day at Knott's Berry Farm, you'll want to begin the day close to the park. This will allow you to avoid time spent freeway driving in the morning. The Knott's Berry Farm Hotel is located right next door to the park and is easily walkable.
The Buena Park Grand Hotel & Suites is another ideal choice for accommodations. Located just a few minutes drive from Knott's, the hotel offers free on-site parking, free Wi-Fi and within 10 minutes walking distance to the front gates. Large families will appreciate the extra space of the roomy hotel suites with a separate sitting area.
A budget-friendly hotel option near Knott's Berry Farm is the Holiday Inn Buena Park with complimentary shuttle service.
There are several fun places to visit on Beach Blvd. so consider extending your stay in Buena Park to visit these locations. For breakfast pastries, hit up Porto's Bakery just down the street. Grab a burger and drinks at Rock & Brews, located directly across the street from the Radisson (they're open late). There are also two popular dinner shows, Medieval Times and Pirate's Adventure Dinner.
2. Choose a Non-Peak Day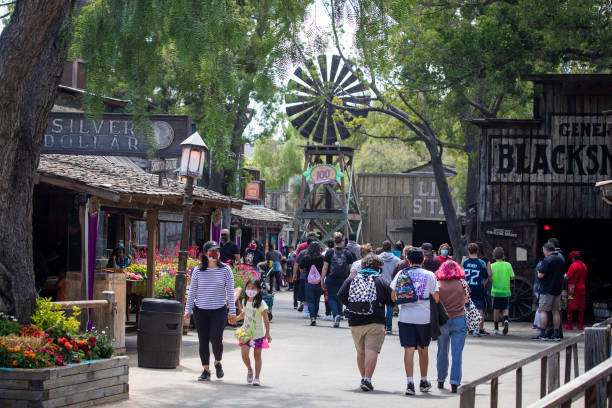 Summer time, spring break, three-day weekends and just about any time the kids are out of school is going to be busy at Knott's Berry Farm. As a rule, Tuesday, Wednesday and Thursday are the best days of the week to plan your visit to most theme parks. Schedule your Knott's vacation during off-peak season and non-special event days for the lightest crowds.
Unlike the nearby Universal Studios Hollywood and Disneyland theme parks, Knott's Berry Farm is not requiring reservations. Simply purchase Knott's Berry Farm tickets online ahead of your visit then show up on the day you wish.
Get Tickets Now
3. Have a Plan For the Day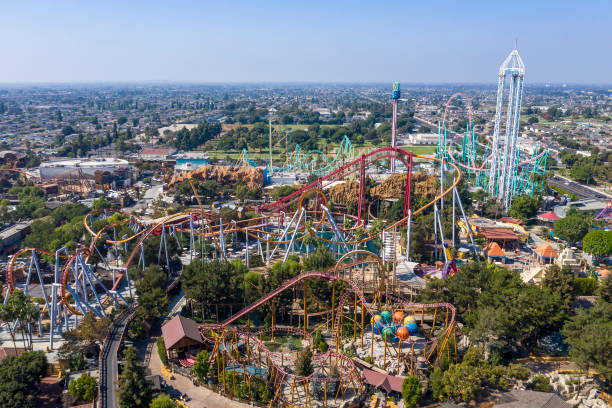 Knott's Berry Farm is a diverse theme park with a wide variety of activities. Decide ahead of time where you want to spend most of your day. Check out the park map on the Knott's website ahead of time to plan out your visit. This will also help to minimize the time spent walking.
The amusement park is broken down into four themed areas – Camp Snoopy, Ghost Town, Fiesta Village and Boardwalk. The following is a list of attractions in each section at Knott's. I have included notes on which rides accept Fast Lane, the paid line skipping feature (not unlike the Disney Genie service).
Camp Snoopy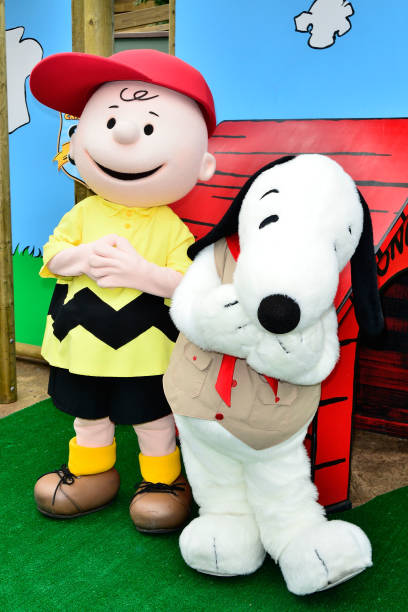 Camp Snoopy is mostly for the littlest kiddos. In fact, you may notice that this popular area has some height restrictions that don't permit older children or adults to ride certain attractions. However, even if you do have big kids, don't skip Camp Snoopy as there are a few can't miss thrills. There is also a lighthearted show with Peanuts characters on the outdoor stage. I share additional tips for exploring Camp Snoopy further in this article.
Balloon Race
Camp Bus
Charlie Brown's Kite Flyer
Grand Sierra Railroad
High Sierra Ferris Wheel
Huff & Puff
Linus Launcher
Pig Pen's Mud Buggies
Rapid River Run
Rocky Mountain Trucking Co.
Sierra Sidewinder – Fast Lane
Timberline Twister
Woodstock's Airmail
Ghost Town
Many of Knott's Berry Farm's shows and live entertainment take place in the Ghost Town area. This is also where you'll find historical diversions like the Calico Saloon stage show, the Old School House and the Ghost Town Blacksmith. Krazy Kirk and the Hillbillies is an absolutely hysterical musical show inside the Wagon Camp Theatre – don't miss it! These are the other attractions to look for:
Butterfield Stagecoach
Calico Mine Ride – Fast Lane
Calico River Rapids – Fast Lane
GhostRider – Fast Lane
Pony Express – Fast Lane
Silver Bullet – Fast Lane
Timber Mountain Log Ride – Fast Lane
Fiesta Village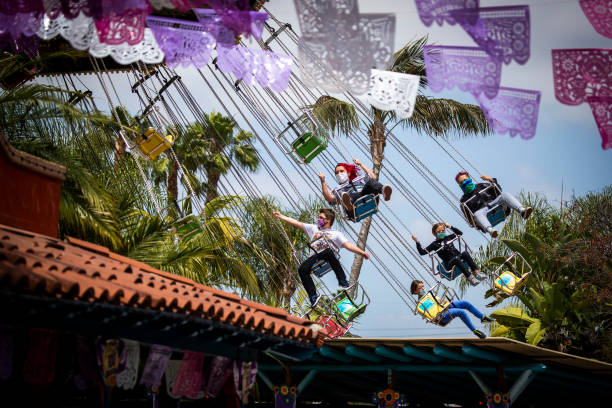 Fiesta Village houses rides both tame and wild, with the edge going to the thrill rides. Dine in Fiesta Village for Mexican food from The Cantina. For live music and dancing, visit the Fiesta Plaza stage.
Dragon Swing
Hat Dance
Jaguar! – Fast Lane
La Revolucion – Fast Lane
Merry Go Round
Montezooma's Revenge – Fast Lane
Sol Spin
WaveSwinger
Boardwalk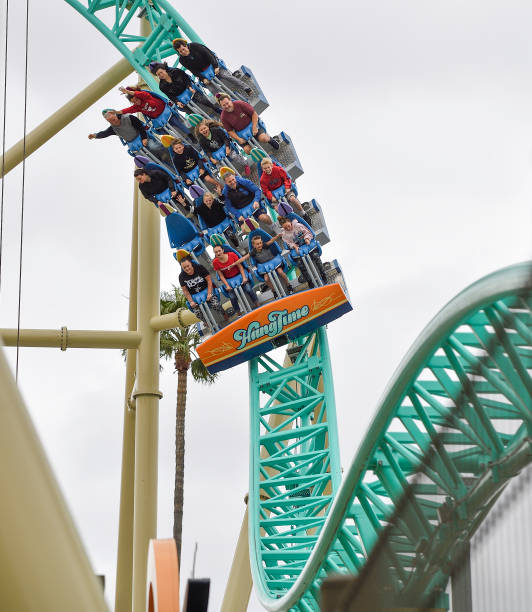 This beach-themed section offers up rides for the whole family, from preschoolers to adults. Some of the fastest thrill rides are located in the Boardwalk section of the park.
Coast Rider – Fast Lane
Hangtime – Fast Lane
Knott's Bear-y Tale: Return to the Fair – Fast Lane
Pacific Scrambler
Sky Cabin
Supreme Scream – Fast Lane
Surfside Gliders
Wheeler Dealer Bumper Cars
4. Get an Early Start
Don't waste precious park time waiting in line to purchase tickets! SheBuysTravel recommends our travel partner Get Away Today for discounted Knott's Berry Farm vacation packages (Knott's area hotels are listed under "Huntington Beach").
Purchase Fast Lane, Fun Pix unlimited digital photos and wheelchair, stroller and an all-day dining pass ahead of your trip. These add-ons can be bought through the Knott's website.
5. Download the Knott's Park App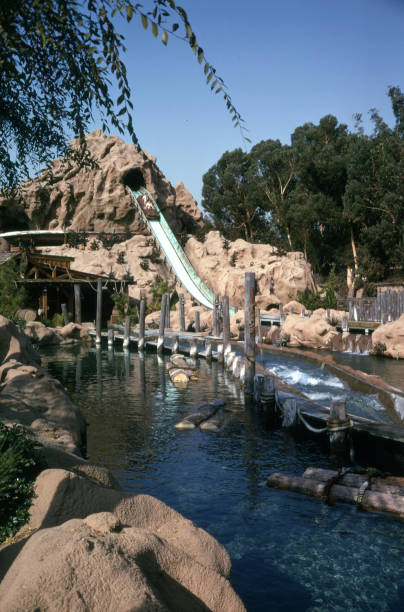 The Knott's Berry Farm mobile app offers several time saving options. When you park your car in morning, you'll have the ability to pinpoint your coordinates into the app. At the end of a long day, you'll easily be able to locate your car in the parking lot!
Through the Knott's Berry Farm mobile app guests can access ride wait times, show times and event listings. The app also features an interactive map for quicker navigation.
6. Check the Park Times
Knott's Berry Farm generally opens at 10 a.m. on weekdays and 9 a.m. on weekends. This will allow you plenty of time in the morning for an off-site breakfast. During the peak summer season and most weekends, Knott's offers late hours. However, during the off-season and most weekdays, the Park closes earlier (sometimes as early as 5 p.m.). Be sure to check Knott's online calendar before your trip to verify the park times so you can maximize your visit.
Aim to arrive at least 30 minutes before the gates open. This will allow time for parking, the short walk to the gate and the bag inspection at the security checkpoint.
7. Thrill Ride Lovers Should Purchase Fast Lane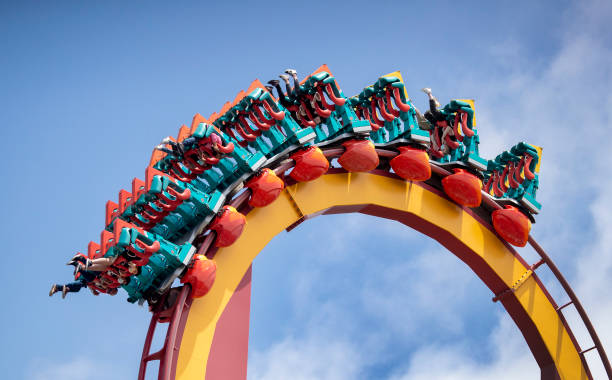 Guests who want to ride all the fastest coasters with minimal line waiting will want to purchase a Fast Lane wristband. This is a huge time saver for thrill seekers, potentially giving you a five-minute line wait instead of 30 minutes or more in queue. The wristband offers unlimited access to popular rides like Xcelerator and Silver Bullet. My kids were able to ride Jaguar! three times during our visit, with no wait being longer than a few minutes. Fast Lane can be purchased on the Knott's website or at the park.
If you aren't purchasing Fast Lane, here's a tip for getting onto the thrill ride a bit faster. Choose to sit in the middle of the coaster. Guests at Knott's are able to pick which seat they want on the coaster. The front and back of the cars are the most popular. Choose a middle seat and you'll get on the ride that much quicker.
8. Little Ones? Start (and End) Your Day in Camp Snoopy
There's no way to speed up the lines in Camp Snoopy. None of the rides in this area accept Fast Lane, so your only choice is to wait in queue. In fact this is one big thing that needs improvement at Knott's Berry Farm. However, I do have some tips on making the most of the Camp Snoopy area with your young visitors.
If you have little ones in your group, start your day early at Camp Snoopy. Immediately upon entering the park, turn right and head into Camp Snoopy. There are several rides that adults can go on with their kids (like Camp Bus and Grand Sierra Railroad). Other rides are only for the kids and they do have height restrictions (like Huff & Puff and Woodstock's Airmail). This mean that your older children might be too tall to ride with their smaller siblings.
Be sure to check out the height restrictions posted near each ride. Some attractions are for kids only, while other rides require an accompanying adult if the child doesn't meet the height requirement. It can be confusing at times, so just as an employee for clarification when needed.
The Camp Snoopy area will be very busy about an hour after opening. Plan to tour the rest of the park and return to the area later in the evening. Camp Snoopy will be considerably less crowded about an hour before park closing.
9. Plan Meals
Mrs. Knott's Chicken Dinner Restaurant is a mealtime must-do! The chicken dinner is amazing (they still use Mrs. Knott's original chicken recipe!). You don't want to use up your park time waiting in line to eat, so reservations are recommended. However, we've arrived for lunch right after opening and only had a few minute wait. Share the meal and save room for boysenberry pie!
Knott's Berry Farm also offers a reasonably priced All Day Dining Plan. Guests can eat at the 14 participating locations as often as every 90 minutes throughout the day. Check your park map to know which restaurants offer the plan so you can schedule your day.
During the off-peak season, Knott's Berry Farm closes around dinner time. Extend your day of fun with one of the local dinner theater shows. Consider purchasing tickets for the Pirate's Dinner Adventure from SheBuysTravel partner Get Away Today.
10. Is Knott's Having a Special Event?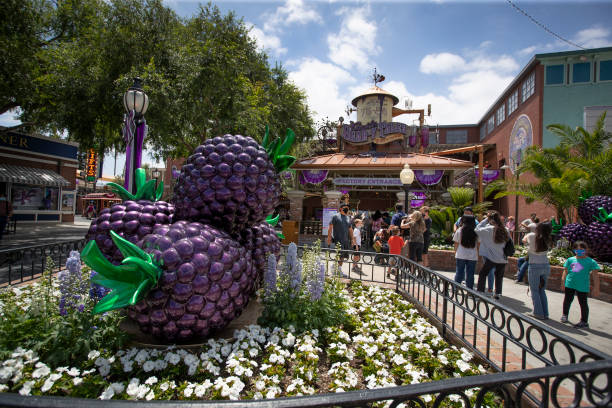 Knott's Berry Farm is host to several fun special events throughout the year. Certain events may cause the park to be more crowded than usual. Other events may close the park to regular guests early. Check the Knott's website to know if a special event will be happening during your visit.
Kick start spring time at the annual celebration of the little berry that started it all at the Knott's Boysenberry Festival. Lots of fun entertainment and so much to eat, with 75+ special boysenberry-inspired foods. This event is included with park admission (food tastings are an additional cost).
During the summer months, guests at Knott's can experience Ghost Town Alive! The real ghost town of Calico was moved into the theme park and the historical elements are celebrated during this special event, included with park admission.
During the fall season daytime hours, park guests can participate in Knott's Spooky Farm. This family-friendly special event offers Halloween trick-or-treating, fall-themed entertainment, Dia de los Muertos celebration and several not-too-scary ride overlays.
After the park closes to regular guests, it reopens on select fall nights for Knott's Scary Farm. This spooky special ticked Halloween event is for those 13+ and includes scary costumed actors, mazes and frightening entertainment. Park admission is not included.
During the holiday season, everyone will enjoy Knott's Merry Farm. Included in the park admission are holiday-themed shows, nightly snowfall and meetings with Santa. Naturally this time of year will bring in additional crowds.
Get your complete Visit Buena Park Travel Guide and be sure to take advantage of everything it offers!
Get Tickets Now